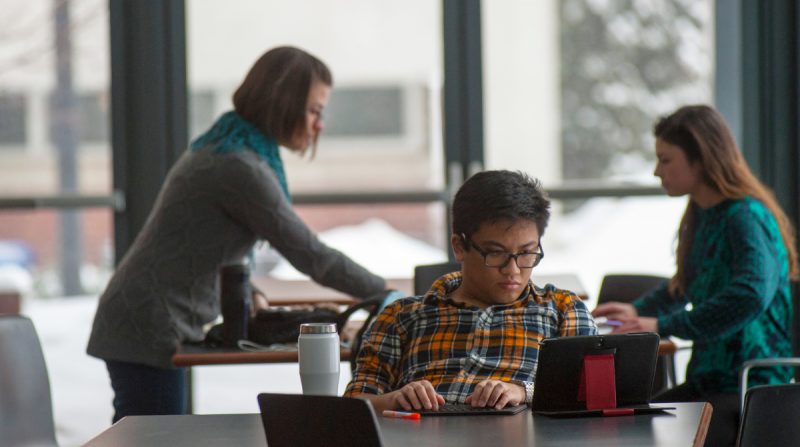 Visiting Students Welcomed!
Students attending other colleges and universities frequently enroll in Winter Session classes as non-matriculated students. We recommend that you check with your academic advisor at your home campus about the applicability of the courses you select for your degree program. Non-Degree Study allows individuals who have not been formally accepted into degree-seeking status at UConn to take undergraduate or graduate level credit courses. Classes are offered day, evening and weekends at our five campuses and online.
Why should you take winter courses at UConn?
Winter enrollment is very affordable; UConn's tuition rate is the same whether you are in-state, out-of-state or online. Compared with other institutions, UConn's per credit cost is very competitive or lower.
Take courses that fulfill your major requirements, including prerequisites for entry to the business and engineering fields.
Academic advising services are available to help you select the best course(s) for your intended area of study.
Registration is a 2-step process for Visiting students
For more information about the Non-Degree application and registration process, visit UConn's Non-Degree services website.